If you no longer want a storage connection added to iAnnotate it can be removed. Additionally, if you have updated a username or password on a cloud storage you will need to remove the connection and reconnect to update the information.
If you remove/delete local files, all of the documents in local files will be permanently deleted. These documents are not backed up outside of iAnnotate and will not be recovered by iCloud device backup.
Remove/Delete a storage connection:
1. Navigate to the storage library: tap the "+" in the top left corner.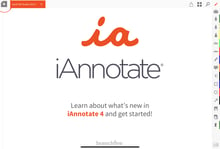 Tap the house cloud icon 1-2 times until you see Quick Access and Storages.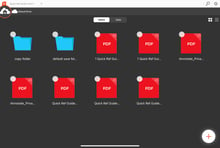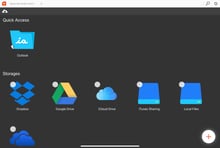 2. Tap the circle to the left to the icon for the storage location you want to remove, so that a check appears in the circle.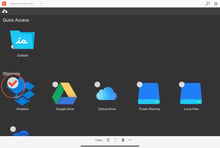 3. Tap the trash icon on the bottom of the page and confirm the delete.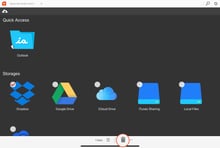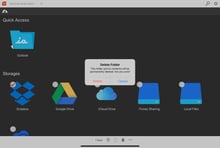 Removing a cloud connection from iAnnotate will not permanently delete the data from the cloud drive. Only the cloud connection will be removed from the iAnnotate library. All data stored in the cloud drive will still be accessible from the cloud.
If you delete a document from the cloud drive while in iAnnotate, it will be permanently deleted from the cloud drive.