There are a few different ways to import documents into iAnnotate. Documents can be imported into iAnnotate from other apps, such as email or can be opened directly from any added storage connection within iAnnotate.
Import from another app on the same device
Open the document on the same device as iAnnotate. Then, tap the share icon. Select "Mark Up with iAnnotate" and the document will be automatically sent to a new tab in iAnnotate.
The example below is from the files app on an iPad: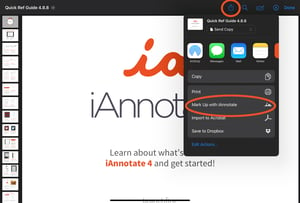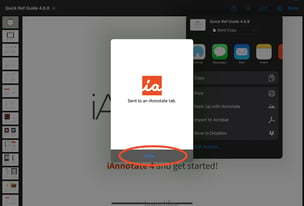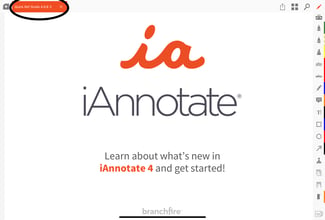 Import from within the iAnnotate library
Tap the "+" in the bottom right corner of the library. Then, tap "import file" to have access to any document in storage connections added to the files app of the iPad.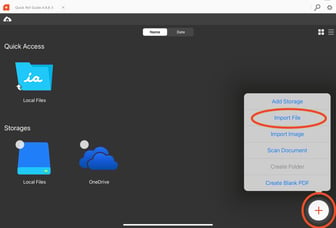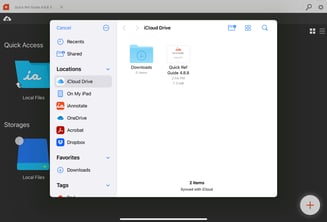 Importing Files from a Mac via Air Drop
Open the document in your Mac and select the share icon. Select "Air Drop" and then the device to send it to. Accept on the device and tap "iAnnotate" from the pop-up menu.
Any documents that you have saved as DOC, GIF, JPEG, PNG, and PPT files are compatible with iAnnotate and will be converted to PDF.
Look here to open documents via added storage connections in iAnnotate.