Use the following steps to add storage connections to iAnnotate. DropBox, Box, GoogleDrive, iCloud, OneDrive, iTunes File Sharing, Local and WebDAV connections can be added.
1. Navigate to the iAnnotate library: tap the "+" in the top left corner if you're in document view.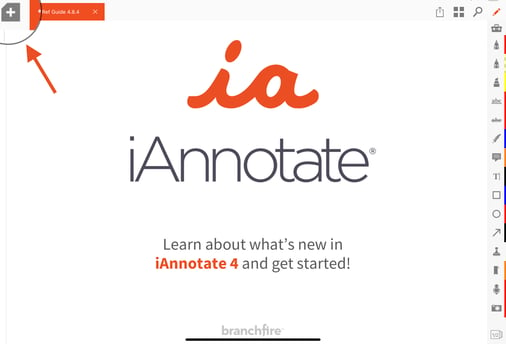 2. Tap the "+" in the bottom right corner.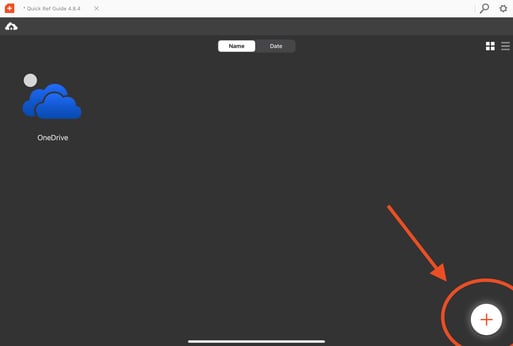 3. Tap "Add storage"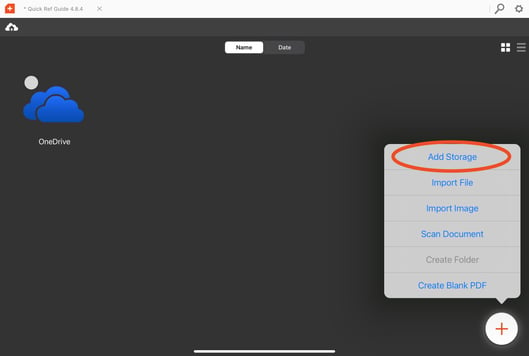 4. Tap the connection you would like to add, change the name if applicable, and save.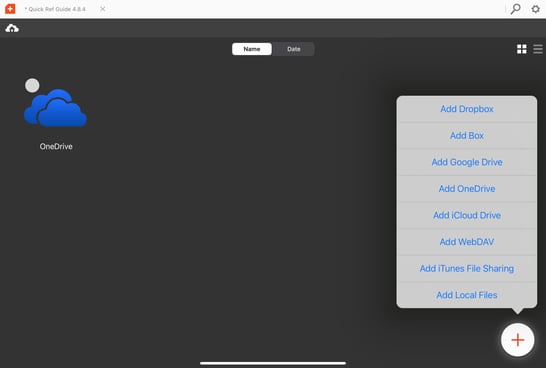 5. For connections that require authentication (username and password) tap the storage icon from the storages list. A prompt to log in will appear.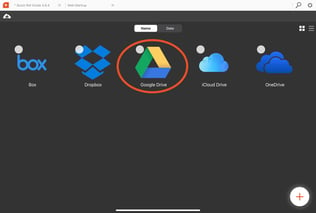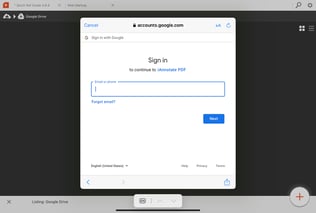 Local, iCloud and iTunes accounts can only be added one time. All others allow for multiple connections/accounts to be added.
iAnnotate does not currently support Google Shared Drives. Learn why here: Google Shared Drive
iCloud connections will not grant full access to the iCloud library. Rather, an iAnnotate folder will be created. For more information on the iCloud connection look here: Why Aren't All Of My Documents Available In My iCloud Storage Connection?.