Documents stored in cloud storage can be downloaded for offline access use. This is especially helpful if you want to work on a document but will not have access to internet connection.

Download for Offline Access:
1. From the library view (tap the "+" in the top left corner to access library) navigate to the document.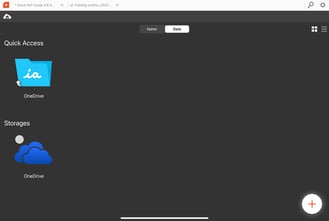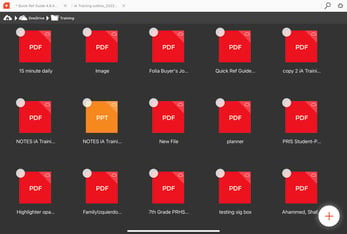 2. Tap the circle on the left of the document so that a check appears in the circle.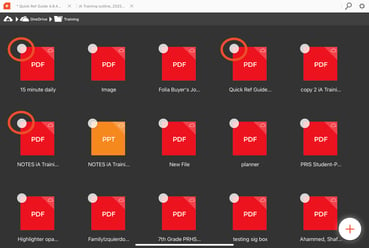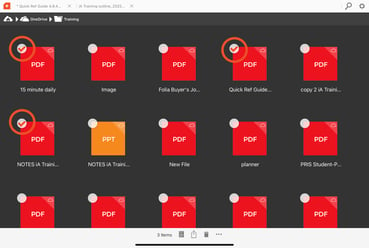 3. Tap the "..." at the bottom of the screen.
4. Tap "Download for Offline Access" from the menu.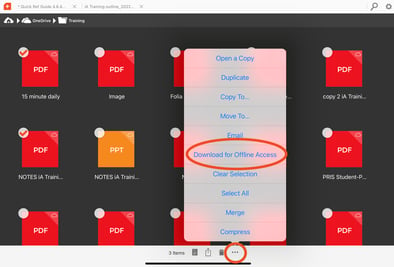 The cloud icon will fill in white after the file is downloaded indicating the document is available for offline use.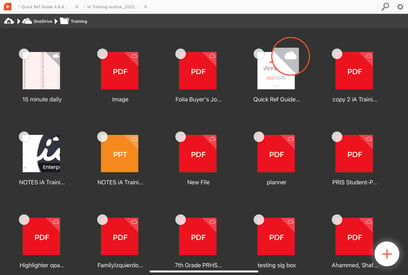 Once you are finished working on a document, you can clear the iAnnotate cache and it will remove the files you have downloaded freeing up local space.
Here are the steps to remove files from offline access:
1. Navigate to the iAnnotate library. (Tap the "+" in the top left corner)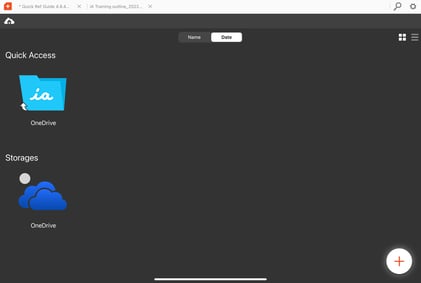 2. Tap the gear icon in the top right corner
3. Tap "remove offline files" and confirm